USDA APHIS Instructions for NSHS Application Fee Payment Online at Pay.Gov
These step-by-step instructions cover how to pay for your USDA APHIS portion of your application fee online through the pay.gov platform. Please note: step seven includes a Shorthand Code to include in your payment.
Click on "FIND AN AGENCY"

Click on "Agriculture (USDA): Animal and Plant HEalth Inspection Service (APHIS)

Under Animal and Plant Health Inspection Service (APHIS) Customers, click on "Continue to the Form"

Click on "Continue to the Form"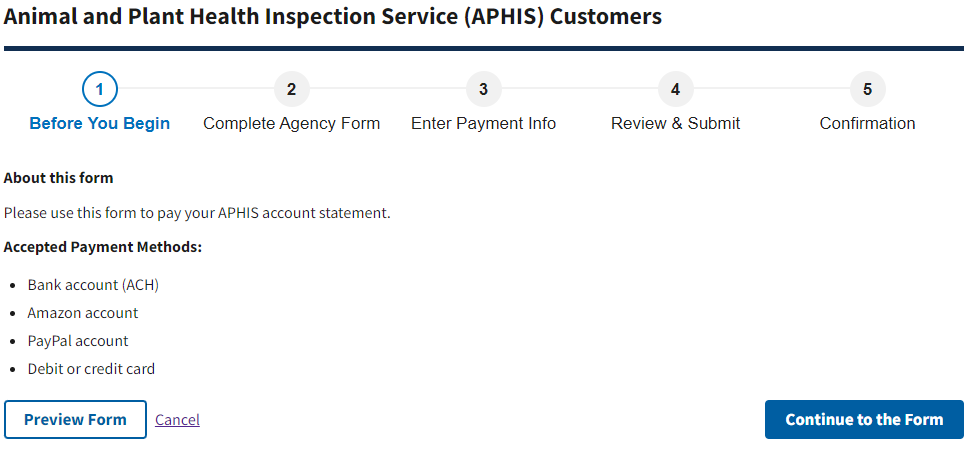 Fill out the Required Fields (with asterisk).
At the bottom of the form, you will see a question for "Service Provided By", click on the Drop Down Box to get the menu and choose the Program for which you are paying, in this case "COD Payments".
In the field for "Email address", provide the Point of Contact's email address.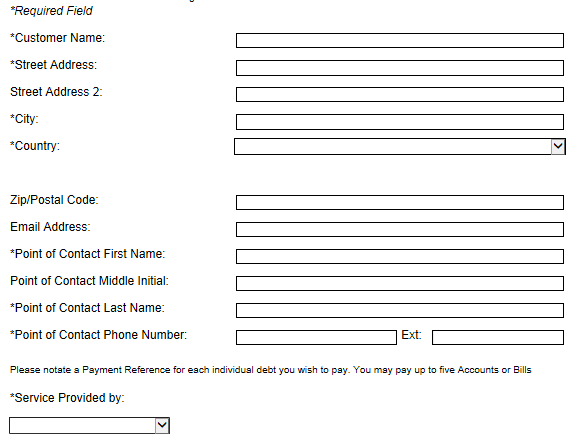 Enter your Payment/Short Hand Code Element(s) and Amount(s).
ShortHand Code (SHC) for Fiscal year 2022 (FY22) is: 22XXPQPH1424PQMSFMSFENSUDA
If this code is not entered correctly, the payment will not post into your account. This code changes every Fiscal Year (FY). A Federal (FY) starts on October 1 and ends on September 30.  For example, Federal FY22 runs from October 1, 2021 through September 30, 2022 and FY23 begins on October 1, 2022 and runs through September 30, 2023. Please check with your contact to verify the current code.
Click on "Continue".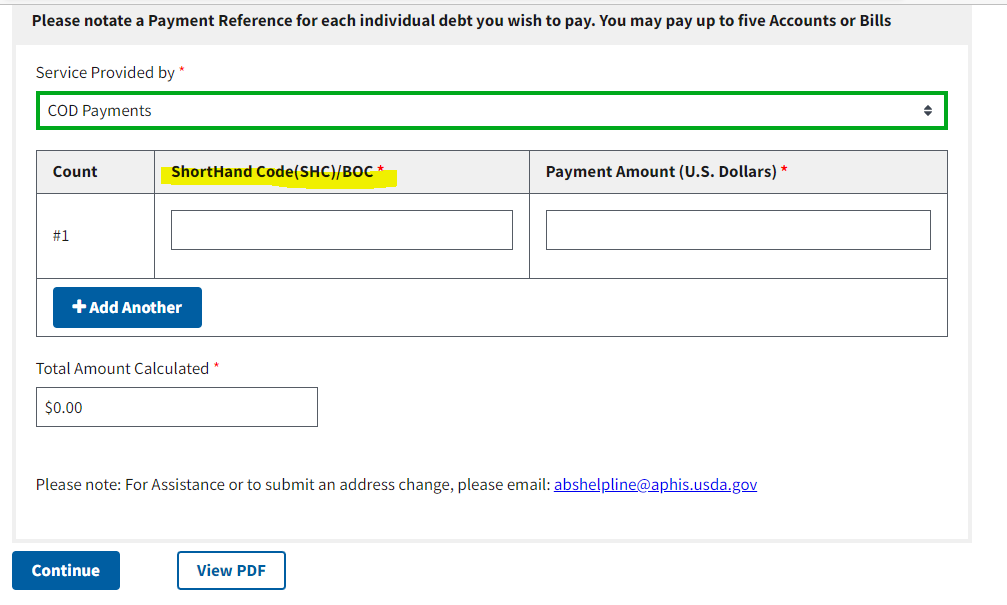 Choose the type of payment method you would like to use and click on "Next"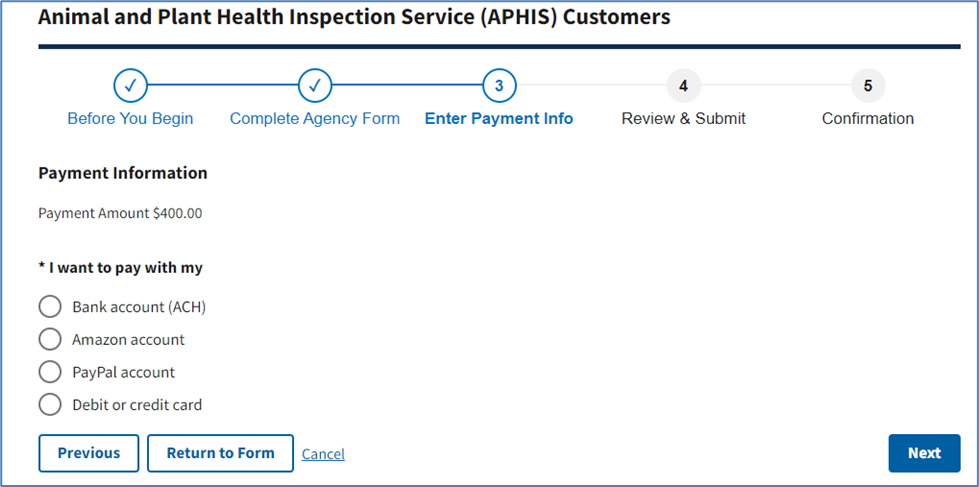 Enter all the required payment information for the payment method chosen and click on "Review and Submit Payment".
If you select Bank Account (ACH), you will need to enter your Routing and Account number (can be found on the bottom of your bank check).
If you select PayPal, you will be directed to your PayPal log in and asked to process payment there. Once submitted, you will be directed back to the Pay.gov site.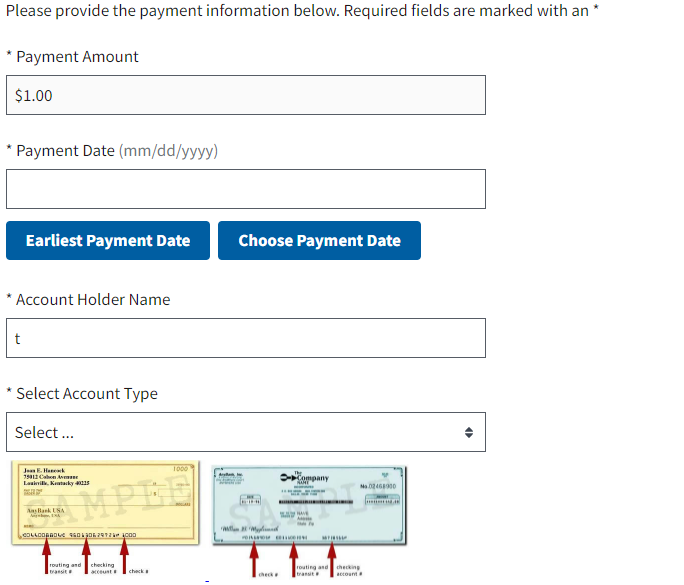 Review the payment information.  If all information is correct, put a check in the box next to the authorizing statement and click on "Submit Payment".
Email address for confirmation will pre-fill with the Point of Contact's email address you indicated at the beginning of the process.
Please put in the following email address into the CC box to ensure your payment is marked as received by USDA APHIS.
Either print or save a copy of the payment confirmation for your records.  This payment confirmation will be emailed to each email address submitted with the payment as well.